Learn to Speak™ German Deluxe

Your Price:
$49.95
Add to Cart
Buy With Confidence

Select Features
Pre-assessment testing.

Unique context-based learning method for quicker learning.

Speech recognition to perfect your pronunciation.

Over 40 real-life scenarios.

Voice recording and playback.

Talking dictionary.

Interactive games.

Cultural movies.

Custom lesson planning.

3 ways to learn: At your computer, in the car, or on the go.
Also Consider:
German Audio Course
User Reviews
The "Learn to Speak" Series is Superior"
"I used the "Learn to Speak" program for learning Spanish and it was excellent and my Spanish really improved. Now, I'm using the same program for learning German. It is also excellent and I highly recommend it. I have purchased many programs from different companies for both Spanish and German. In my opinion, the "Learn to Speak" series is superior to all of them, and the price is an unbelievable value".
- T. Greenberg
"Zero in on Your Particular Needs"
"[Learn to Speak] allows you to zero in on your particular needs and not have to wade through countless lessons that may not be applicable to you. In my case, I was using the software in order to travel in German-speaking countries. The emphasis on spoken language is good, especially for a difficult language like German to pronounce. It helped me a lot to hear and repeat German words until I could understand and say them."
- Stan L. Riggin
"For the Price, the Product is Pretty Good"
"I bought this product to supplement private lessons to prepare for a trip to Austria. I had ten weeks to get ready. For the price, the product is pretty good.The lessons so far have proven helpful in reinforcing and expanding my weekly face-to-face lessons.
It has also allowed me to venture into specific areas I know I will need, such as travel dialogs: where is the train station? Can I make a reservation? How much is a taxi to the hotel?"
- P. Canniff
"I've Tried a Few Other Programs"
"I've tried a few other programs, but all lacked in some major area. One didn't have any translations at all but had great reading and writing, another had no organized method at all (ie. lesson 1, lesson 2, etc). I figured I'd give another software a try and looked around and this one seemed to look the best (interface, method, content, etc) and it sure is".
- Revolver1010
"I Have Been Very Pleased"
I have been very pleased with this purchase. It is well tailored to teach spoken German. The software starts with basic words and fairly quickly introduces conversation sequences from relevant situations. Voice recording allows the user to hear his own voice and compare it with that of a native speaker.
- A. Shavit
"This Is Worth Your Money"
This is a great product and at a great price too. Comes with 5 CD's and a printable reference booklet.... This is worth your money! You won't regret it.
- Anonymous
"This Is Definitely Better Than Other Products Costing More"
"I have tried several other products, including CDs, cassettes, and print. This is definitely better than other products costing more. My daughter is nine years old and likes to use this product as a sort of a game to see how many words she can accurately pronounce".
- D. Smith
"I Had Tried 3 Other German Software Products"
"I bought this software on the strength of the other reviews. I had tried 3 other German software products and all of them were not very good. I just can't believe how superior this product is to the others, and how much fun it is".
- B. Schoendorf
"I Was Sceptical at First"
"I was skeptical at first, Learn to Speak German on a computer? But after a few short lessons, I am not only learning it, but remembering and putting my own sentences together. This package is put together well, giving you easy to follow lessons, vocabulary exercises and end-of-lesson tests. I recommend this program".
- T. Drought
"Get Straight to Using the Language"
"I have only recently started to learn German. I used this CD at a friend's place and found it to be very helpful and intuitive. It really is a great product for beginners, where you can skip all those boring grammar lessons and get straight to using the language".
- Aerotops
"Go For It!"
"The bottom line, for the money you are paying, I think that Learn to Speak German is probably the best for home learning on your personal computer. Get motivated, sit down with a cup of coffee, and go for it".
- T. Greenberg
Testimonials:
Best for Home Learning
"The bottom line, for the money you are paying, I think that Learn to Speak German is probably the best for home learning on your personal computer. Get motivated, sit down with a cup of coffee, and go for it."
– T. Greenberg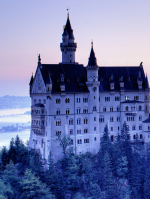 Learn more about German language and culture
Learn More
Learn to Speak: