Learn to Speak™ English Deluxe

Your Price:
$49.95
Add to Cart
Buy With Confidence

Select Features
Pre-assessment testing.

Unique context-based learning method for quicker learning.

Speech recognition to perfect your pronunciation.

Over 40 real-life scenarios.

Voice recording and playback.

Talking dictionary.

Interactive games.

Cultural movies.

Custom lesson planning.

3 ways to learn: At your computer, in the car, or on the go.
System Requirements

Operating System: Windows 2000, XP, Vista, Windows 7
RAM: 128MB of RAM
Hard-Disk Space: 375MB of available hard-disk space
Monitor/Display: SVGA graphics
DVD-ROM: DVD-RM required for running the software
Sound: Windows-compliant sound card
Additional Equipment: Windows-compatible mouse or pointing device. Microphone for speech recognition.
Optional Equipment: Audio CD player, PDA, and Internet access for some features.
Testimonial:
Amazing, Amazing, Amazing

"I cannot stop raving about this program. This is my dream program, and I am a language teacher, so I know what to look for: audio for virtually every word/phrase/conversation, progressive lessons, exercises, videos, etc. etc. It is logically arranged, and covers absolutely every basic topic imaginable. You will certainly not be sorry if you purchase this and dedicate yourself to it."
– S. Gately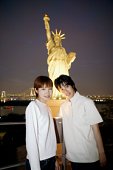 Learn more about English language and culture
Learn More
Learn to Speak: